While making a home visit to this shack it was requested by the parents we help to add rooms to their house. 

Five people lived in a 12x12 room while the father, a skilled carpenter,  was trying to build a separate house near the shack as funds became available.

Meanwhile the kids spent a lot of time at relatives homes because they did not have a kitchen or bathroom in their own home.

Through the efforts of volunteers we were able to provide a motor home with kitchen and bathroom to use until additional volunteers helped with the construction of their new home.

The kids attend summer camp and are active in youth activities, field trips and bible lessons at Pine Crest through Appalachian Ministries. (left)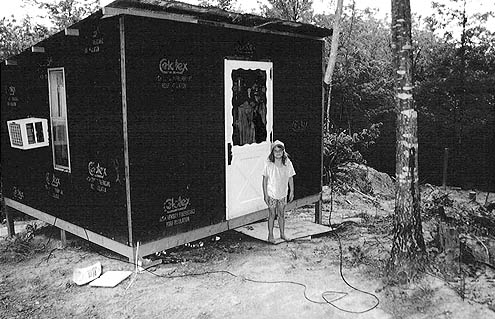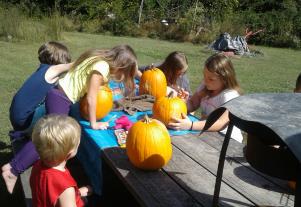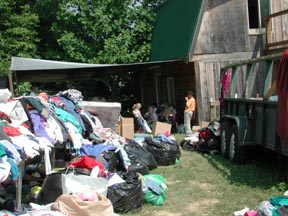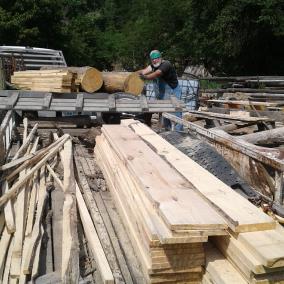 Recently a farmer gave us a truckload of pumpkins and we took them to the farm and Lisa's kids and some of the neighborhood  kids decorated them. (left)

Clothing Give Aways have been hosted in 2 counties.

Distributed items included clothing, food boxes, furniture, blankets, shoes and toys.

All items were freely given to those attending

(below)

When we need lumber for a building project or for some repairs on our buildings we have a "do-it-yourself" method. Just take some logs to the mill and saw what you need.  These trees were blown down during a recent storm.

(above)